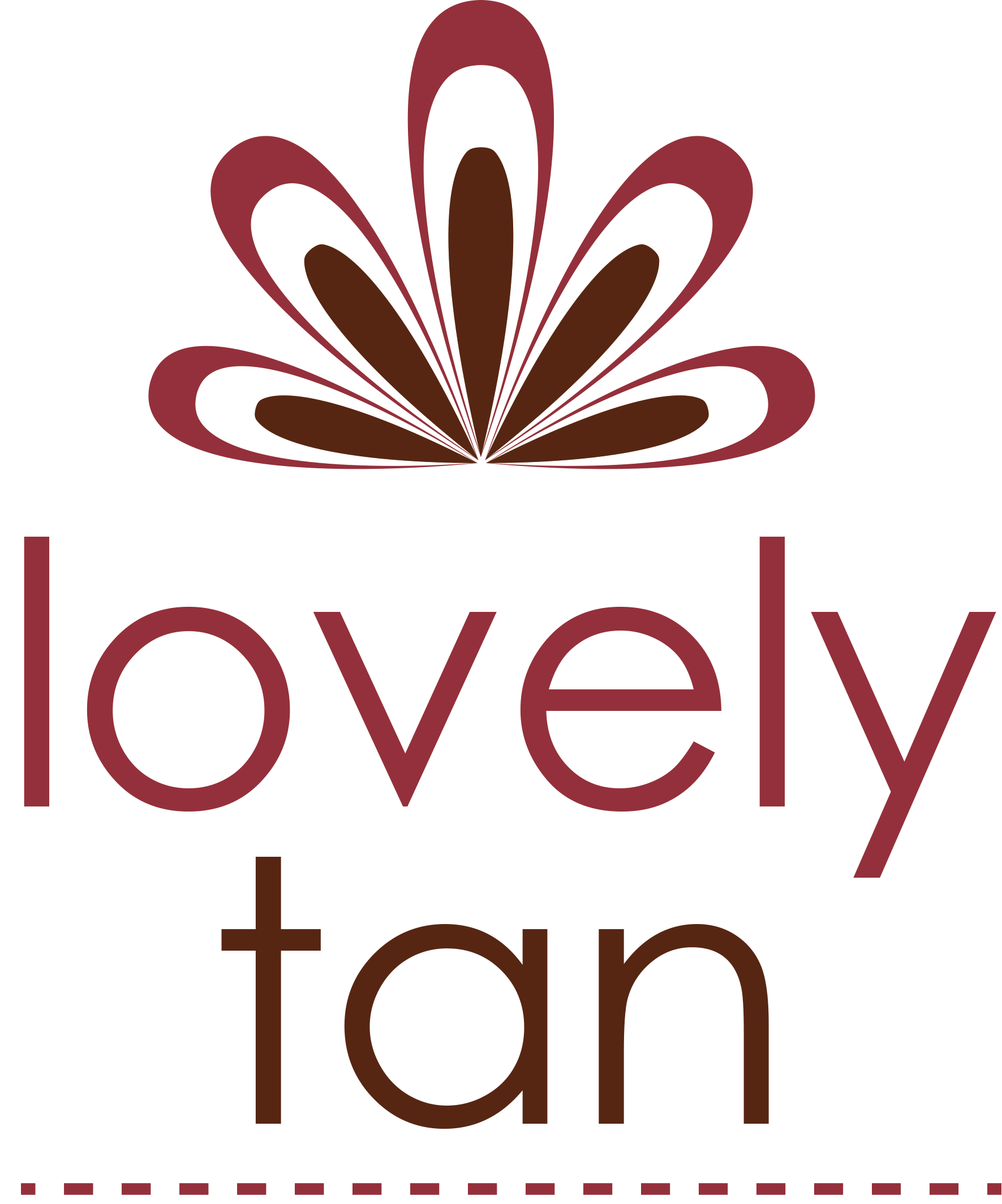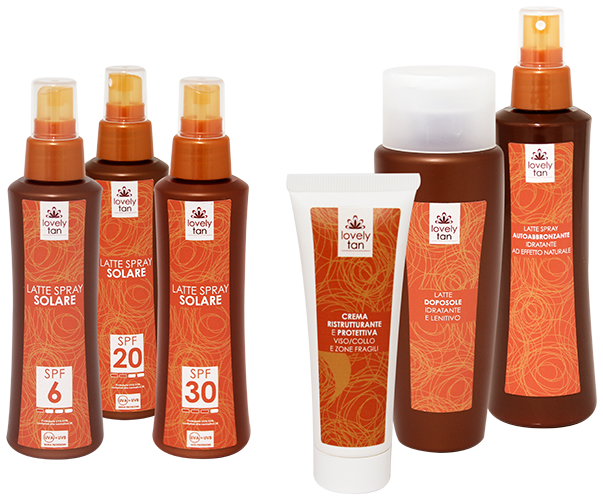 LOVELY TAN
Our sunblock line, delicate and moisturizing, guarantees an ideal protection from a great range of UV rays thanks to its next-gen sunscreen substances.
With a silky texture and a rapid absorption, this line will help you maintain a long lasting tan, protecting you from the negative effects of sun exposure.
Choose the sunblock product more suitable for your skin
Sunscreen Lotions
Arte Alchemica developed three types of sunscreen lotions, based on the strength of the solar filter:
Lovely Tan Latte spray solare SFP 6 ( low protection)
Lovely Tan Latte spray solare SPF 20 (medium protection)
Lovely Tan Latte spray solare SPF 30 (medium-high protection)
Does your hectic lifestyle get in the way of your tan? Don't worry, we created especially for you the self-tanning lotion you were looking for:
Lovely Tan Latte spray autoabbronzante!
Sunblock creams
Lovely Tan crema solare SPF 50 is the most powerful sunblock of the line. Its high protection will shield even the most delicate skins from the damaging effects of sun exposure.
Do you have a very fragile and irritable skin? Before and after sun exposure, apply our Lovely Tan crema ristrutturante e protettiva to protect and strengthen your most delicate areas, like eyes contour, face and neck.
After sun milk
Lovely Tan Latte doposole, is a moisturizing and soothing after-sun milk, that hydrates deeply your skin after sun exposure, soothes any redness and regenerates the epidermis subjected to the oxidative stress caused by ultraviolet radiation. For your lovely and long lasting tan.